Dear Colleagues,
I am facing a challange while trying to update my package. I execute the following command to upgrade the package
pip install --user --upgrade lhcsmapi
Lately, I started receiving an error message preventing from completing the upgrade.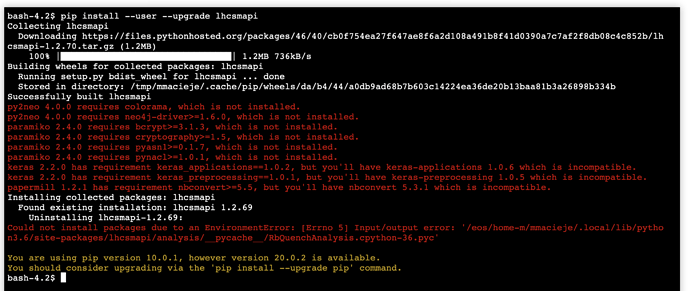 The work around I found is to execute the command again. In case that fails, I uninstall the package
pip uninstall lhcsmapi
and install it again
pip install --user lhcsmapi
What is the advised way for updating packages. Is there anything that I could do to avoid this issue.
Thank you in advance for your help.
Cheers, Michał.