Hi all
I have a notebook in SWAN that is accessing root files stored in my CERNBOX, via xrootd.
I shared this notebook with some students for them to modify so they are running in their SWAN area, and I gave them access to those files via CERNBOX share files. However, they cannot access them. They are getting this error: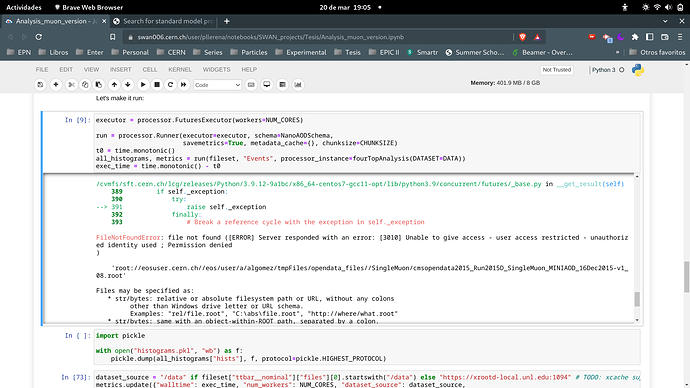 Do you have any idea what can be the problem?
cheers,